Career Information – Everything You Need To Know
Mortician School: How to Become a Mortician
To become a mortician means a great responsibility in the external and internal aspects of your life. It is not usually a common path to take for some individuals out there. However, it is treated as one of the most fascinating career choices for it has a distinct way of achieving it. There are mortuary science schools that are dedicated in being a good mortician. Before you get into this career path, it would be better to understand first more essential information about.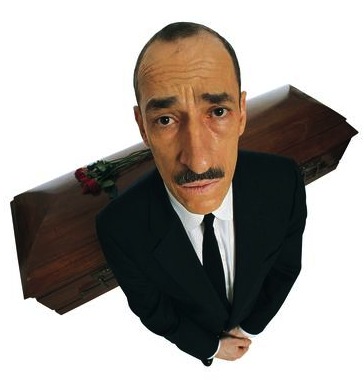 What it is like to be a Mortician?
Morticians are also known as funeral directors. They play a significant role when it comes to family assistance as they are planning for funerals and overseeing service. To be a mortician, you have to fully understand the essence of looking into the history as well as preserving memories.
The professional morticians should be able to manage difficult and sensitive situations in an understanding and professional manner. The morticians have to assess somebody else's needs immediately and follow through the necessary steps to help relieve a person. They are usually the strong communicators and they do not even mind public speaking.
For certain individuals who had lost their loved once, it is greatly significant to work with somebody who can understand their loss and must be able to help even on a sensitive time. It should go along with taking good care of the needed tasks such as planning the burial and funeral. This is the reason why this kind of job is very important and highly valued.
Mortician's Work Environment
In a mortician school, you will immediately learn about the working environment. The morticians should select the specific working environment they wish to work including the sort of arrangements to have. Most people begin by participating to the staff of the existing funeral home often as the junior staff or assistant directors. You can also select to establish your own funeral business. it calls for personal interests and the needs of the community.
Working in any of these settings tend to be challenging and varied at the same time. The working hours may be highly irregular since the funeral home staffs should be on call night and day to gather the deceased bodies of individuals. The mortuary science schools will help you make a good choice. Morticians also have to work with the bodies in various conditions. They include people who are autopsied, tissue and organ donors, as well as the victims of assaults or serious accidents. The skilled morticians make the body presentable for the family burial and viewing regardless of the condition.
Salary of a Mortician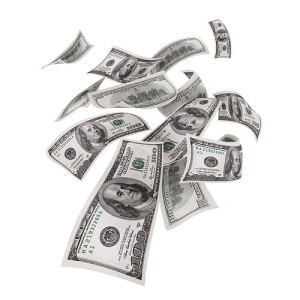 The typical morticians usually receive an income of about $54,000 every year. You may expect working full time once you have decided to open up a funeral home. You will find out that you will be busier once you established your funeral home in the rural area. The mortician salary may also depend on the specific location and the economic status of the people around it.
In addition to mortician salary, they do make a good living. Their middle portions can make in between $38,000 and $70,000. Top earners in this field make more than $92,000 every year. There are various factors that determine how much can a mortician can make. It may include the level of experience and education, types of services offered and the location. Those morticians working in big cities earn better than the funeral directors in the small towns.
For a more detailed reading of their salary, CLICK HERE.
Requirements to be a Mortician
Dealing with mortician science is not a very simple thing to do. You have to undergo a proper process before you finally get into any mortician school. There are so many things to learn about mortician science and the level of interest depends on the mortuary science schools that you will join. To learn how to become a mortician, you have to determine the specific and general requirements.
Basically, to become a funeral director, you have to earn an associate's degree. The mortuary science degree is important for those who wish to obtain better role in this field. For additional requirement, you must be at least 2 years old. In some states, they still require a bachelor's degree.  You should have the key skills like sensitivity, interpersonal and compassion, knowledge of law, ethics about preparation and funeral service and of course, a good communication skill to help more people decide carefully for the funeral of their lost loved ones.  A state license may also be required and the candidates should pass the national or state board licensing examination. You must also have one to three years of internship or apprentice work for licensure. These are important requirements that you have to meet to eventually become one of the top earner morticians.
There are also programs for mortuary science that may also help you earn a mortuary science degree. The coursework usually includes anatomy, chemistry, embalming, restorative art, mortuary law and federal regulations, microbiology, professional ethics, pathology, funeral service psychology and counseling.
Click here for more: MORTICIAN SCHOOLS INFORMATION
Advantages of Becoming a Funeral Director
Funeral directors receive a lot of benefits from their profession. They may experience hardships and problems before they legally become a professional mortician but all of these things worth the effort and time. Some of the benefits are:
Salary – they have a potential income of above-average. They significantly can earn higher compared to the median wage of most occupations.
Specialization – this profession offers security in the career. After achieving the necessary education, it will be difficult for the competitors to enter your own market.
Job prospects – it is now a field that is been expected to grow and expand.
Working with people – it provides opportunity to interact with different people and help them at the most trying conditions.
Learning how to become a mortician requires great effort and dedication. You have to ensure that you are capable of providing the needs of your clients at the most sensitive time. You should be able to adjust and interact with them very well to have better communication with them.